Welcome to Hausderberg Rottweilers
OUR GERMAN ROTTWEILER BLOODLINES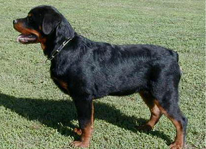 We are Rottweiler breeders located in Millstone, Kentucky, but we do visit West Virginia all the time! Our Rottweiler breeding program is based on ALL-GERMAN bloodlines. Before being added to the program, all of our dogs are thoroughly researched and health tested to ensure we are breeding only the very best Rottweilers. Hausderberg Rottweilers is known for its highly recognizable genetics. which reflect proven quality and most importantly the ability to reproduce that quality in all offspring.
---
 ROTTWEILER BREEDING GOALS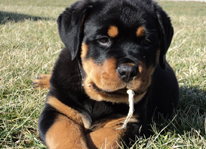 We strive for is a powerful compact dog, with substance and strong bone, combined with a beautiful strong head, short blocky muzzle and rich mahogany markings.
To maintain the "reproducibility" of our line of Rottweilers, we linebreed using time tested breeding patterns. Through our linebreedings we have created a solid mother-line and are committed to preserving it.
The purpose of linebreeding in our kennel is to bring about breed improvement and to get the best that is possible out of our breedings. Our goal is to improve the quality and character of our Rottweilers with every generation, we are not here just to sell puppies!!
Visit our Available Rottweiler Puppies page for more information about our puppy care program…
---
 AKC ROTTWEILER PUPPIES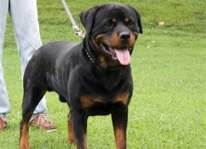 When buying a Hausderberg Rottweiler  you are buying more then a german Rottweiler puppy, you are buying proper nutrition and a solid foundation from an . This foundation starts before your puppy is born. We have spent years researching our bloodlines and selecting our breeding stock. No expenses are spared in the care of our Rottweilers.
Once born, all of our german Rottweiler puppies are imprinted and handled extensively. Puppies that receive this much daily handling and care grow up with advantages that last a lifetime. They are calm when exposed to new activities and experiences and they trust their human counterparts. Dogs that are comfortable in their own bodies will be comfortable in their minds.